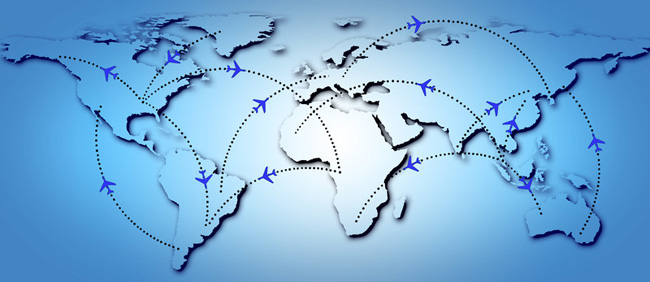 Travel Career Opportunities
Are you an experienced agent or agency owner, a (semi) retired travel professional, or new to the industry? We'd love to speak with you! We are always looking for opportunities to add individuals and companies who have a serious interest in travel to our growing group. Work in our office or from home, part-time or full time; the choice is yours.
Here are some advantages to partnering with us:
Experience: Our management, back-office managers, and agents are some of the most-experienced in the industry. Most of our agents have been with us for 10 years or more!
Communication: We actually answer the phone (and texts, and emails, and...)! Our travel professionals are our most important assets and we treat them that way. Help is just a phone call away for assistance dealing with problems, growing your business, making a new booking, researching a destination or product, or any of the various issues you may encounter on a day-to-day basis.
Commissions: We offer excellent commission earning opportunities with a huge number of the highest-quality travel suppliers, including cruise lines, tour companies, hotels, and car rental companies. In addition, we have access to international commission agreements with nearly every major airline, including Delta, United, and American.
Signature Travel Network: We are a member of Signature Travel Network, the most-respected agency network in the country. When you join our team you will have free access to Signature's vast array of training materials, marketing and client relationship technology, and commission agreements. Join Our Team!
ClientBase: Whether you work in our office in Gainesville or work from home anywhere in the country, we're happy to offer free access to ClientBase. ClientBase is the most widely-used customer relationship management tool in the travel industry. In conjunction with Signature's marketing technology, Clientbase allows you to offer highly-personalized service and marketing options for your clients.
GDS: For those agents needing access to GDS technology, we can offer access to the Amadeus reservation system, our preferred GDS vendor. Experienced on Worldspan or Sabre? Ask us about options for those systems.
Corporate Travel: Corporate travel has always been a large part of our business at Continental Capers. We offer a full suite of reporting and billing options for your corporate clients as well as access to GDS reservations and after-hours services.
Ready to get started? Bill Porter: (352) 378-1406 ext 106.